First – about the featured image. Its my wife getting her ears pierced exposed over a film photo of the price of gold.
Like gold – Bitcoin seeks to be a hard asset class – and was designed to be issued with increasing scarcity over time. More about how it is issued later.
I've been making film photos in Thailand where I hope the government will continue to allow me to stay. I've used this image because I'm disappointed with images that show a coin designed to represent Bitcoin. The best thing you can do is divorce your understanding of Bitcoin from it being "a coin" because it's main value is it has no physical form, weight and is therefore super useful. In an age where people trust paper that is counterfeited easily over databases with unheard of counterfeiting protection – Bitcoin shines. So nerdy – isn't it.
Sometimes I end up writing to Facebook friends but realize it should be here on my Business site too! As a long term user of Bitcoin I do indeed recommend and accept Bitcoin as payment. So this article is my own writing directly from my understanding of Bitcoin.
Why accept Bitcoin as money?
Its like getting cash – its hard currency, it can't be sucked back away by someone declaring a mistake or credit card issue. Of course the natural barriers to entry involve fear, technology, fluctuation in price. Learning to find the balance of how much Bitcoin one holds is challenging. For young people or savers who can decide not to sell but just accumulate and have patience there is no doubt that buying during depressed periods has paid off handsomely later when the price returns to or exceeds it's average price.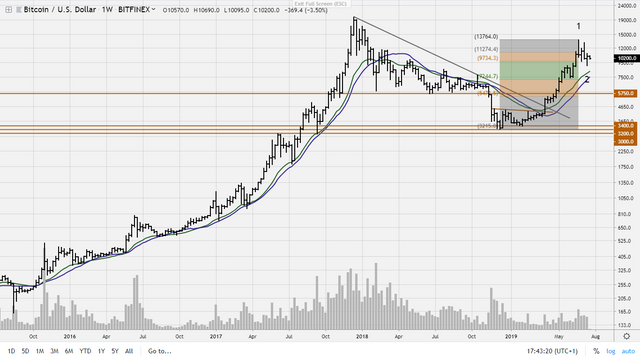 Its also good for keeping the Banks honest, they need competition or they just all collude to make their business model more profitable at everyone's expense. Bitcoin causes a baseline proof of how much it can cost to transfer value over the internet outside of Banking channels – which means Banks have to compete.
Blogging on Bitcoin since 2013
People are saying today is Bitcoin's 11th birthday
Here is a link Bitcoin annual review by a respected developer (that means computer programmer) and businessman. Or ignore that and read my review … OR if you already know plenty about Bitcoin then maybe you should visit a blog with lots of statistics such as what I've shared below by Jameson Lopp.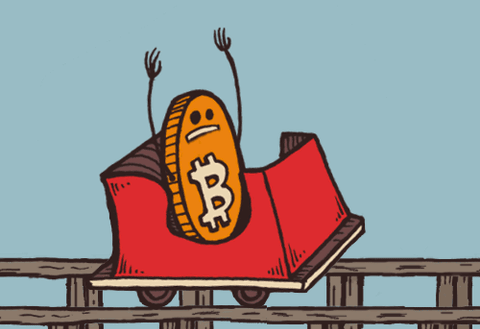 https://blog.lopp.net/bitcoin-2019-annual-review/

A brief history of time? … er, blockchain? … um not that. Oh yeah B-I-T-C-O-I-N – Bitcoin, Bitcoin, Bitcoin – 11 years on.
Bitcoin does have an economy, a circulation of buys and sells for real world purposes beyond speculation. Bitcon is money, it does have practical applications that stretch into any place people want to share money or information There was the dot.com style boom. We have been shaking out the silly start ups that come with a boom that are just pretending to have some point. Often those are referred to as the "pets.com" type of start up companies and pets.com was is a notable failure that lost investors a lot of money right near the end of the bubble. People speculate very high values on business but prices on the market eventually reverse or even collapse overnight.
Even though it failed during peak hype in today's internet age pets.com would work because people know how to deploy a website/store efficiently. The dot.com bubble/boom was 1994 to 2000. Bitcoin appeared in 2009 but was highly obscure until 2013 around when I found it. Anyone who said they used Bitcoin before 2012 is likely pulling your leg .. there were only a tiny number of users then. I did hear about it in 2012 but didn't get anywhere attempting to use it and it wasn't until I heard about it again that I resumed investigating. Bitcoin is very amazing technology and people tend to go "down the rabbit hole" to learn about the whole currency industry and why Bitcoin is different.
Bitcoin remained obscure until 2015 when it "refused to die" for the umpteenth time and you will see in this review if you take time to read it that there are endless calls for Bitcoin to die and zillions of "experts" who go on TV shows with child-like comprehension of cryptocurrency, economics. The most recent, and completely unoriginal call I viewed in TV was some Indian "expert" saying if the price is going down miners will stop mining and then Bitcoin will stop and be worthless. Anyone with a modicum of time to research would know this has been said before and disproven. Bitcoin adjusts – as people do stop mining, bigger groups continue to mine anyway and the reduced competition increases their profitability – or "yield".

Another halving … halvening, halfo?
Bitcoin issues rewards at a slowing pace – every 4 years the issuance rate is halved. That event has various names as per this title. Bitcoin's issuance rate has an economic policy which is staunchly defended by many parts of its user base. There is a whole history of groups basically making attacks on Bitcoin's project goals. They make arguments as to why Bitcoin is failing (when it isn't) to tempt community to change the design breaking promises that are seen as "core values".
You can Fork Off
By "branching" the Bitcoin code to a new project there comes a point where there is a fork and one set of data goes one way and other continues as it was working already. The traction of this new database (blockchain) which strays too far the original policy it only takes a limited group who can be convinced away. People who owned Bitcoin now own some of this fakecoin project that is also referred to as a "fork" and there were many such attempts. So the way you know the "real" Bitcoin is that exchanges call it Bitcoin (well 99%) Sometimes sometimes a proponent of the new fakecoin has enough money to operate their own exchange and misname their fake Bitcoin such that people might be fraudulently sold this fakecoin as Bitcoin – but the data won't be on the real Bitcoin network.
Illusions and Gold
Many religions and cults are built around disagreements in what is real and what is an illusion. Some illusions are functional to the point of being "real enough". If you invest in gold you may just be investing in "trust" that the company holds the gold for real. You leave gold in their vault and transfer some kind of ownership certificate or balance in an exchange system. Such companies have been known to sell the same gold (which they supposedly hold in their vault) 30 times over as 'paper gold' – certificates. They sometimes lend the gold they sell "on paper" so they never had gold really. The process of conversion to actual gold tends to have delays and obstacals so you can't do a run on their "vault" and find out its almost empty. That is sometimes explained as why Gold has been depressed – the market is flooded with oversupply of paper. Why markets buy gold … that's a whole economics study in itself. Sometimes even paper gold is better than other assets. There is some legal system where eventually you should be able to claim something back.
What makes Bitcoin more "Real" than Gold?
I'm glad you didn't ask … wait, i asked on your behalf because its such an important question. Bitcoin can't be counterfeited like that – it is in and of itself an accounting system where all nodes (computers) running the software confirm via intensely secure cryptography that the ownership is not "duplicated". Sure if you give someone else your keys to the bitcoin they can spend it too – but if they spend it first, you can't and then it moves to a different key where a new owner has the right to spend it. This is sometimes called a "triple book" accounting.
Not just double book with matching or reconcilable debits (you spent) and credits (they received) but also consensus. Consensus is a real time "protocol" (computers aka "nodes" agree its your transaction as valid) that takes time to check against a whole network of nodes. The more blocks of agreement of different spending that pass since your spend was accepted by the network the more impossible it becomes to "roll back". The truth is that in all the years very few roll backs have occurred and they only happen when one part of the network is slightly off from another. Then the network decides which branch is real – reverting any spends on the wrong fork. So fork has another meaning – the longest chain of transaction records that is validated by consensus.
The monetary policy of Bitcoin
The way gold finds its way into the economy is by people digging it out of the ground. Gold miners can only do this if the price of mining is cheaper than the price of gold when they sell it to cover their costs. Like gold Bitcoin is designed to distribute rewards to those who operate the network – they uncover new Bitcoin when they solve lottery like searches for mathematically acceptable proofs used in cryptography.
This requires electricity to run very fast computers if they expect to find these "solutions" and include them in a new block of transactions to get a reward. They are called miners – and they compete in a lottery like system for who can solve the next block – by luckily finding a very difficult number via "hashing" functions that is valid to use to submit a new block of transactions. This was a solution to the double spending "problem". Banks don't have this technology – they merely use authority (which can easily be subverted) to decide that their databases are valid. That is why Banks constantly endure fraud, theft, hacks and other disasters. Bitcoin – has one issue, its only an issue if the users can't manage the security and possession of keys. When and if you lose the keys to your bitcoin then … good bye bitcoin. Don't fret though there are programs, devices designed to store, backup – but you have to keep secrets and not lose them. If you can't then you have to trust someone to help store them for you, or even take possession – but to do so would be not "bitcoiner" style because its not necessary to entrust your money to a bank with Bitcoin. You can and should become your own bank.